PRODUCT SPOTLIGHT
THE RIGHT TOOL
FOR THE JOB
MTS Dino Rail Vacuum Excavator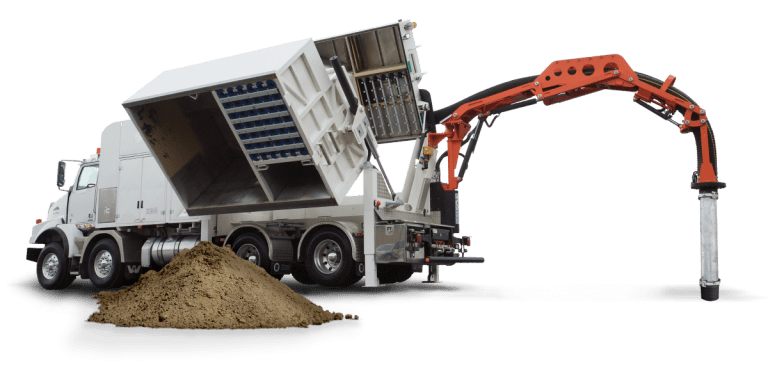 MTS Dino Rail Vacuum Excavator
Ox Equipment has launched its latest innovation in the North American market to fulfill the need for powerful suction excavation in the rail industry — the MTS Dino Rail.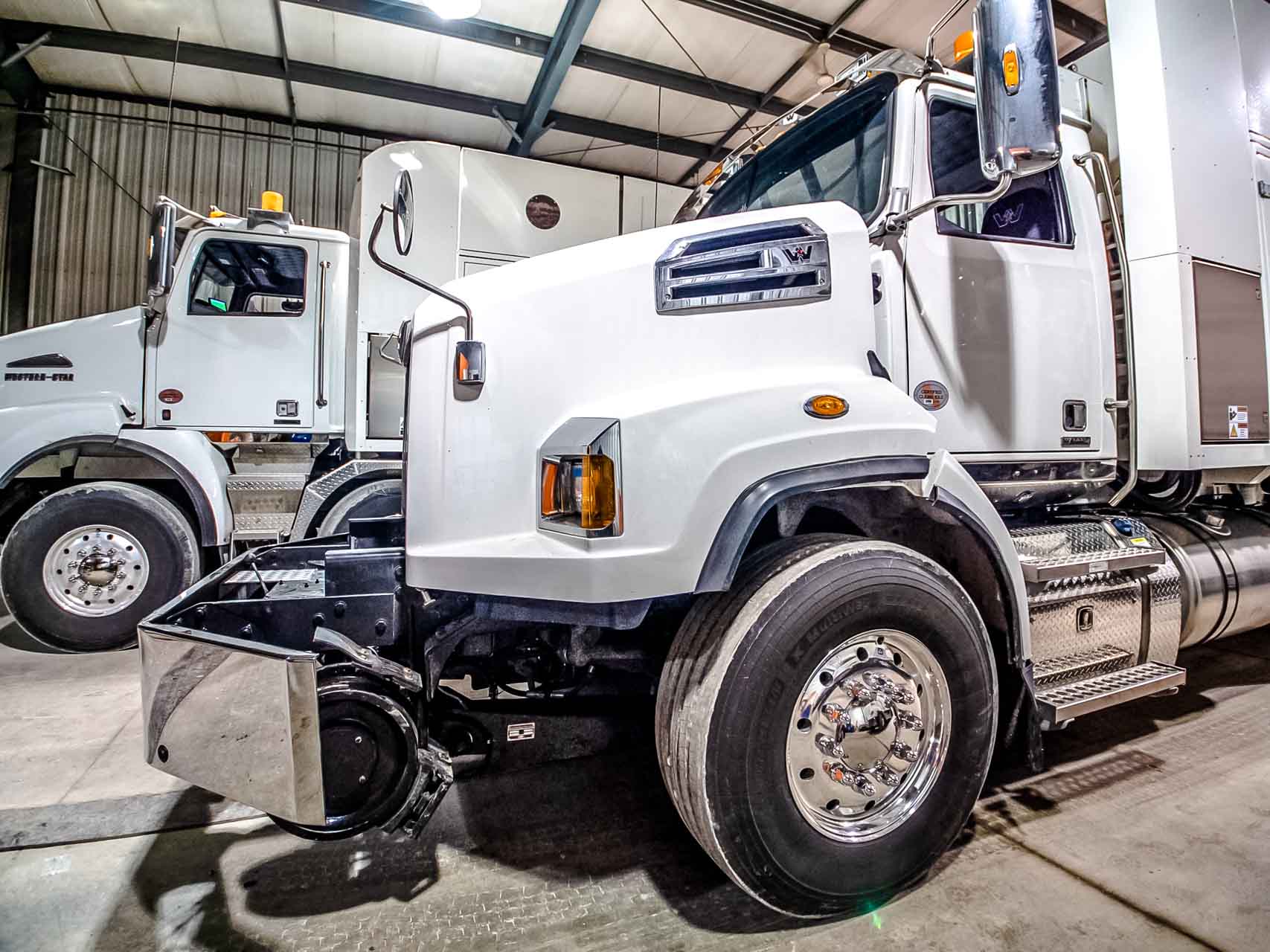 All across North America there are large infrastructure projects being launched involving rail construction and track maintenance. There are a lot of attachment options out there for rail excavation jobs but no clear solution.
Ox Equipment realized the opportunity to supply the rail industry with suction excavation equipment that mounts directly to the track system, and capitalized on its ability to dump on site, or immediately backfill. There are options currently on the market that can attach to locomotives and even other excavation equipment, but those iterations aren't nearly as efficient when compared to the power of the Dino Suction Excavation Series.
New for 2019, the MTS Dino Rail as the latest innovation to the rail industry. The MTS Dino Rail is a standalone suction excavator with mounted hirail kit to allow it to enter any yard or access point and fit right to the track and deliver the productivity levels synonymous with the Dino Suction Excavation Series.
This German engineered technology is known for its dramatic cost savings by eliminating overweight vacuum equipment concerns, mitigating costs associated with disposal and allowing for equipment to remain until the job is finished.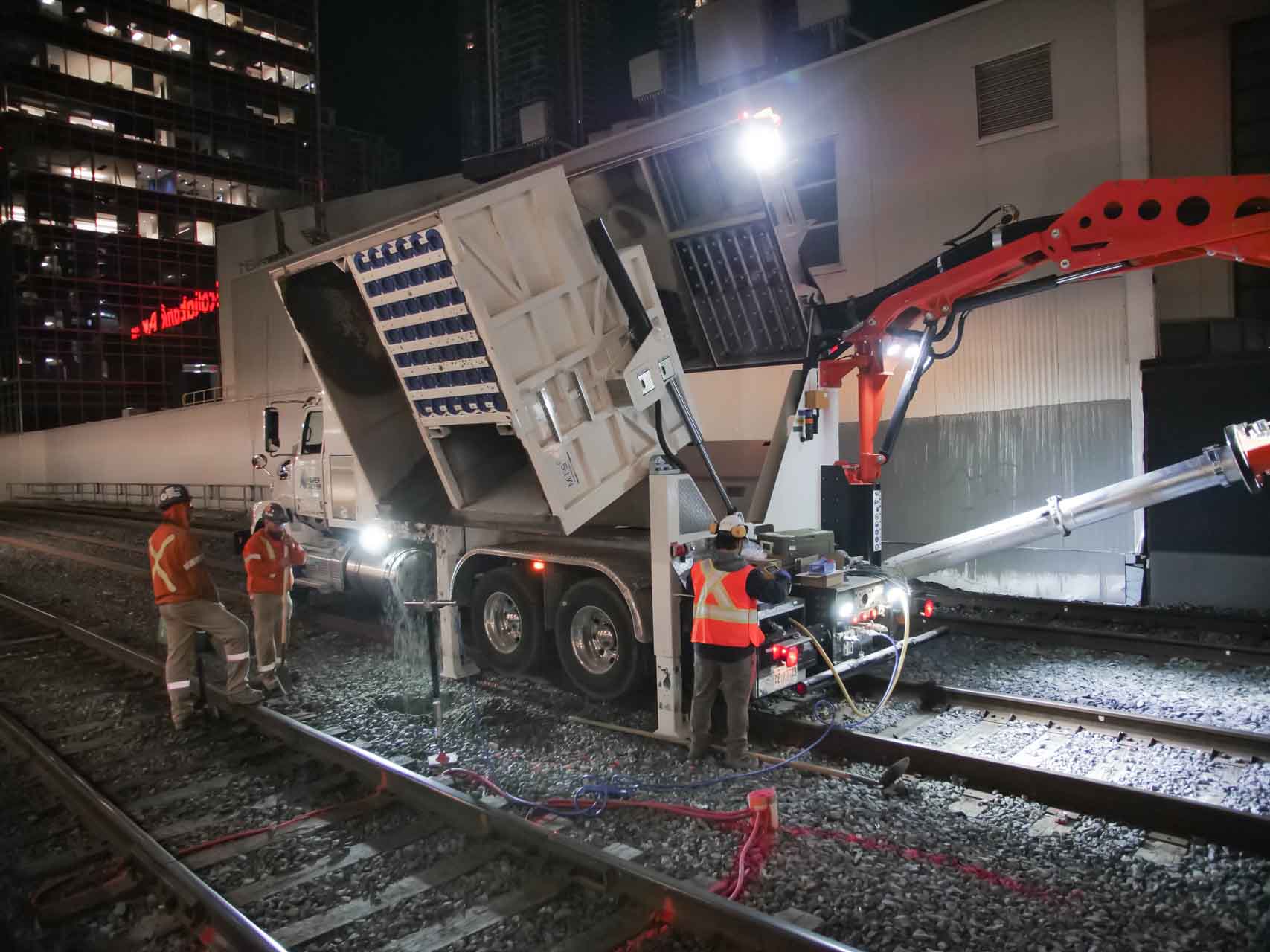 MTS DINO 4.5
Suction Type – Dry
Vacuum System  – 24,000 CFM / 13 Hg
Debris Body Size ( Cubic yd) – 6yds
Air System – 320 CFM @ 116 PSI
GVWR (lbs) – 56,000
MTS DINO 4.5 High Rail
Suction Type – Dry
Vacuum System  – 24,000 CFM / 13 Hg
Debris Body Size ( Cubic yd) – 6yds
Air System – 320 CFM @ 116 PSI
GVWR (lbs) – 56,000
Hydro vacs are highly versatile, and can be utilized for a wide assortment of applications.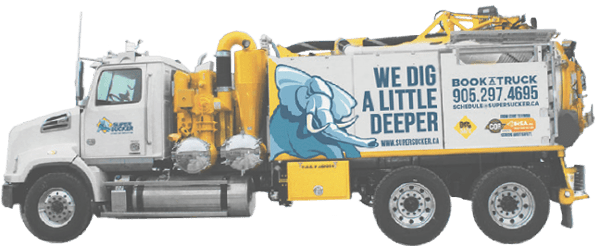 Suction excavation utilizes the latest air flow technology to safely remove, excavate, and extract material without using water.

Coring technology is a significant cost savings alternative to common repair methods.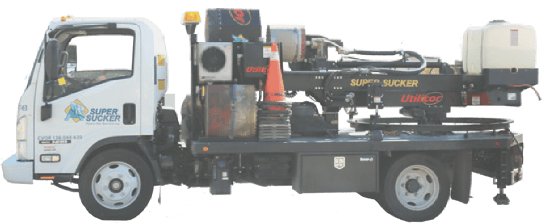 The batch plant mixer is designed and calibrated to make the very best FRESH concrete, right on your site.

Our slingers have a 21 ton capacity, can carry a variety of materials, and can spread up to 50 feet away.
Advanced cleaning of catch basins, storm drains, manholes, and other facilities requiring safe, high pressure cleaning.

SUCTION EXCAVATION VS. HYDRO EXCAVATION
SERVING ONTARIO
With locations in Burlington, Hamilton, London, Mississauga, Newmarket, and Cambridge, Ontario, and a large fleet of hydrovac units, suction excavators, core trucks, slingers, and mobile concrete mixers, we are equipped to service small and large projects throughout Ontario.