We're are excited about next week's Trenchless Technology Road Show  (May 27th-29th) and look forward to showcasing our innovative coring technology in support of hydrovacing excavation.
Coring is the process of safely cutting asphalt or concrete using keyhole technology. Once the core is removed, hydro vac excavation is used to expose the utilities.  The client can then retrieve specific information, or perform repairs using keyhole tools. After backfill, the original core is easily reinstated using a bonding compound specially engineered so that the core is permanent (and virtually invisible) upon replacement.
Figure 1. Reinstated core 18 months after reinstatement
Benefits of this technology include no reduction in long-term surface integrity, reduced carbon footprint as less excavation waste is sent to landfill sites, and less traffic disruption.  In fact, companies can save over 50% in site restoration costs.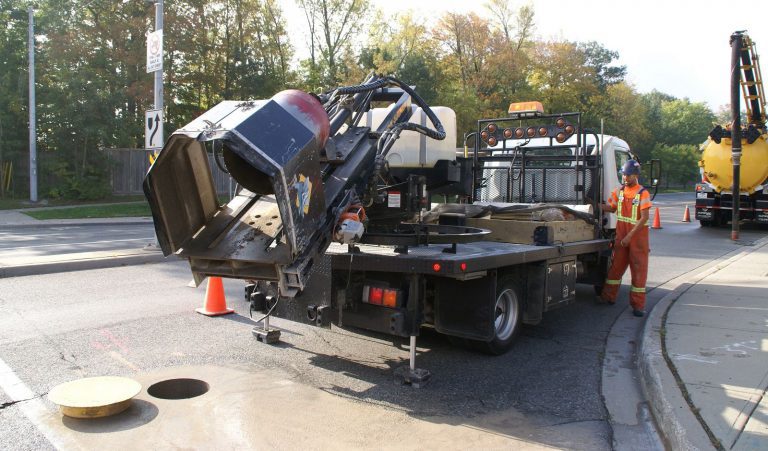 Figure 2. Coring Truck
Stop by our booth and find out what Super Sucker can do for your next project and discover how we are more than just a dirt vacuuming truck service.  More details regarding the event can be found at the following link:http://catttrenchlessroadshow.ca/